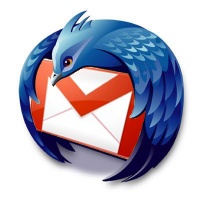 In  the olden days, when one was looking for an email client, you either ended up with Outlook Express (as it was included with Windows) or Outlook, as it was included in pretty much all Office versions.
Back in those days, pretty much all email you received in your client would be transferred via POP, or the Post Office Protocol. As user mailboxes were not that big at the time, I believe it was 20MB at most ISPs in the Netherlands, POP would download your mail into your client and then delete it from the server.
When the first free email providers started, Hotmail (which apparently started with only 2MB) and Yahoo! Mail, you started to get the ability to save more and more mails in your mailbox, but occasionally, you would still have to delete items to free up space. It must be mentioned, that emails back then were also a lot smaller than the ones we have now.
When Gmail was first launched, in 2004, it provided users with a whopping 1GB of mail. Hotmail and Yahoo followed suit and also started offering more storage space.
When I first started using email, I went with Outlook Express, because it was free and we did not have Outlook at the time. In later years, pretty much when I started college, I switched to Outlook. The major reason because I finally had Outlook, but also because my college used IMAP for their mailboxes.
One of the major advantages of IMAP over POP is that IMAP synchronizes changes to the mailserver, meaning that any change you make on your client, is reflected on your server, or other client. I used to have to copy my Outlook File (.pst) from my laptop to my desktop (or vice-versa) whenever I wanted to use one or the other.
When I started using Gmail, I initially used POP, as this was what I was used to. Also, full disclosure, I did not "understand" the usefulness of IMAP.
Somewhere along the line though, I switched to using IMAP, and, since I had gotten my own domain, I also started using Google Apps, with an additional Gmail account, to be able to keep a division between my personal emails and my site-related emails.
This started to expand though, and the Google Apps mail is now also used for all kinds of stuff, like orders, newsletters, etc, etc.
However, back to the subject at hand: having two accounts, also meant two inboxes, which meant switching back and forth between inboxes online (multiple sign-in was not supported yet), and having multiple inboxes in Outlook. Which is why I switched to Thunderbird.
Thunderbird has a feature called "Unified Folders", which does as the name implies: it unifies your folders into one. So say you have 2 (or more) inboxes, you are able to show them all in one view, which reduces a lot of clutter and switching back and forth.
Since then, I have only used Thunderbird for my mail, and occasionally I would use the Gmail app on my tablet or phone. Remember how I said that a big advantage of Thunderbird is that you can use it on more clients simultaneously? Yeah, I do not do that… I have a Virtual Machine set up on my server which runs Thunderbird, and I VNC into that… Advantage: gone!
However, I am used to the way of working like this, and as old habits die hard, I have not yet dared to make the switch of going "fully online". One of the reasons being that I like my unified inbox so much. It should be possible though, and it will eliminate yet another tool that I am using.
So, the answer to the "why I am still using Thunderbird" is pretty much: I do not know. And I will try to make the switch, but there is stuff to research and figure out.
But that is all for another (series of) post(s).