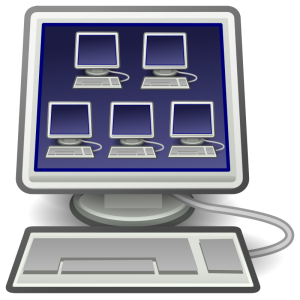 Working in IT, it is often useful to be able to test software and try out stuff in a clean environment, to make sure you do not, inadvertently, destroy your work-laptop. Personally, I have been using VirtualBox for this for quite some time. However, one of my friends, and co-worker, (hi Maarten!) has been nagging me continuously over the past year about why I am still using VirtualBox and why I would not switch to KVM. Especially since I am running Fedora on my laptop, his argument is that using the de facto built-in way for virtualization on Linux is better (and faster) than using VirtualBox, which, admittedly, does have its quirks. Annoyingly, performance comparisons over time, seem to support his claim.
So, after trying KVM out a few times, reluctantly and not really open-minded, and failing in accomplishing what I want, I thought it was time to go ahead and REALLY figure out what is holding me back from using KVM, and if I would be able to switch from VirtualBox to KVM as my go-to virtualization software. Also, it makes for blog-post, which is always a good thing 🙂
As is the case with any kind of switch like this, it is important to define what my requirements are for the virtual machine provider, and of course, as it is a comparison, I will be comparing everything KVM does to VirtualBox, for better or worse. I might even put in some screenshots here and there.
---