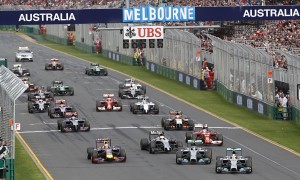 The second test has concluded, so now the time has come again to speculate, and speculate some more 🙂
By merely looking at the time sheets, it seems that this season will be a much closer battle between the teams than last year. Especially Ferrari seem very fast, and appear to have made a good step forward.
The biggest shock of testing was the crash of Fernando Alonso, of which we do not know what caused it. All reports say it was a strange crash, but it seems that Alonso "only" suffered a concussion.
Max Verstappen did a really good job, and I think that he is showing the potential to really impress this year.
---